#TellerStrong
That's right: A candidate that puts Teller County First
Meet Dan Williams,
Your Next Teller County Commissioner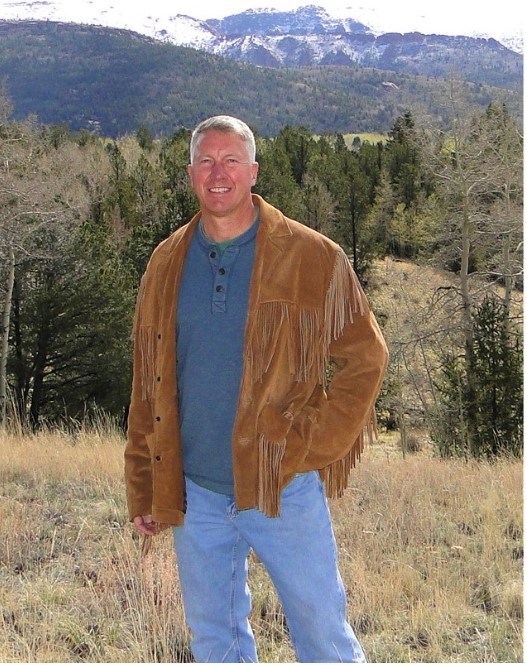 Representing District 1, and ALL of Teller County
#TellerStrong
Husband & Father

Community Leader

Patriot & Veteran's Advocate

Engaged & Experienced

Accountable & Competent

Spirit of a Soldier

Heart of a Coloradan
Thank you for visiting our website, I am humbled by this opportunity to serve you at a critical point in our County's history. Public service is a calling, not something that is an entitlement, certainly not something to take lightly, and absolutely not something that is an afterthought.
Please take a look around, and feel free to give me a call or an email. It would be my privilege to speak with you!
--Dan
To hear first hand what Dan has to say...click the PODCASTS button to the right.
News
Wednesday, April 8, 2020 3:47 AM
Williams Thanks 2020 County Assembly Delegates
I want to thank all our citizens who took the time and consideration to participate in the 2020 Teller County Republican Assembly.
During this unprecedented time, we held the Assembly virtually. My personal thanks to the Teller County Republicans' Executive Committee for their diligence, their dedication, and their creativity to ensure that this important process remained intact. Congratulations to all!
I am proud to report that I garnered the majority of votes, and will appear on the ballot in the June Primary! Thank you to all my supporters as we head to the next step in our service to the citizens of Teller County!
Finally my thanks to Teller County Sheriff Jason Mikesell and Teller County Treasurer Mark Czelusta for their nominations and seconds, as shown in the video above.
Onward!
--Dan
---
Thursday, April 2, 2020 10:11 AM
A Message from Dan Williams
Dan Williams, candidate for Teller County Commissioner, District 1 released the following message ahead of the Teller County Assembly:
I wanted to thank you again for volunteering to participate in this year's virtual assembly as a delegate.
Our Teller County GOP did an incredible job in its flexibility by creating an online delegate voting process. As many of you have been receiving multiple emails and confirmation phone calls related to this, I have not wanted to add to that burden until now.
Since the order was received from our Governor a few weeks ago to remain at home, I wanted you to know that I, along with other members of our local government, have been part of the Crisis Response Force for Teller County in the Teller County Emergency Operations Center. In that role, I can tell you first hand that Teller County, our incorporated cities, and multiple agencies are doing everything we can to keep you as safe as possible. In the coming days official media releases will show you some of the incredible work that has been done to protect you and your families. We now have nearly 500 volunteers as well who are sewing masks and gowns, serving on the posse and standing by for work assignments I am so very proud of our County and our people who continue to serve others during this crisis.
Sadly, I have also been informed by some of you that an individual may have inappropriately obtained the delegate list from a candidate and persisted in his personal false attacks against me. I understand some of you received calls or emails from this person. While our commissioners made the decision that he did not agree with, I stand by them fully. Teller County does not bend the rules for the rich and powerful, the rules apply to all of us. If we don't like them, we change them, for all of us…I find it disturbing that when so many of us are doing everything we can to take care of others and our community, that this individual feels it appropriate to continue a false personal attack to try and change the political calculus. That said, I have faith in each of you and know that you will separate fact from fiction and that you will help our Party select the best candidate possible for District 1. I remain available to each of you via telephone at 912-247-1258 or via my email at iamviper6@yahoo.com.
On Friday 3 April you will have an opportunity to watch the speeches of my nominators and my own speech. I would encourage you to watch all candidate speeches as you would at any assembly prior to making your selection. Saturday morning, April 4th, you will have the opportunity to cast your vote between 9 AM and 7 PM.
This is an historical time and an incredibly important election for Teller County and you will personally help to chart Teller County's future. We will need strong and experienced leadership to fully recover from this challenge…I will be ready on day one.
Thank you for your willingness to help us and our Party. May God bless each and every one of you and keep you safe.
Respectfully,
Dan
---
Tuesday, March 17, 2020 5:11 AM
Dan Williams' Statement on COVID-19
As COVID-19 starts to impact our lives in Teller County, I urge each and everyone of you to take care of yourselves and your families.
As facts are known and personal practices suggested, please adhere to them.
Please, if you are able to reach out to your neighbors, particularly our seniors and home-bound, to see if they need anything, do so. Teller County residents are a resilient and self reliant people who will rise to this occasion and we will get through this together.
If you have special skills make them known as they may helpful in the coming days.
In the end, I believe this will bring us closer together as a County and as an American people but for now, please take this very seriously and listen for updates as they become available from our local, state and national representatives.
Let there be no doubt: "We got this and we will succeed together."
God bless each and everyone of you. I could not be more proud of our home and all its citizens.
---
Thursday, March 5, 2020 3:58 AM
Dan Williams Talks About Leadership
Dan Williams, Candidate for Teller County Commissioner, District 1, releases his 9th podcast. During this conversation with you, he discusses Leadership.
"Every elected official is a representative, but the difference between some populist who will tell you anything you want to hear to get a vote and a genuine public servant is Leadership," Dan observed.
"Listen, it is disingenuous to separate the two," Williams continued. "The facts are that even the most 'like-minded-individuals' will disagree at some point. Our county is not that homogeneous...no county is. And we are becoming more diverse in our opinions. I celebrate that.
"What makes our representation successful in an environment where people disagree is the ability to seek out common values, work the details, and to come to a mutual agreement. That, my friends, takes Leadership.
"I have been a Leader my entire life. I offer vision and ideas. I don't run from uncomfortable situations or tough decisions....I am no sunshine patriot who enters a situation after others have already taken a stance, or made the right decision.... the decisions, opportunities, and challenges facing Teller County today...and tomorrow....will require decisive and representative leadership.....you can count on me and I stand behind my decisions and my actions.
"Yes, we all deserve exceptional Representation, but we demand worldclass Leadership in our Representatives. It is impossible to separate the two.
"This is not an afterthought for me. This is my lifetime calling."
To hear Dan's entire podcast on Leadership, click at the link above. To hear all of Dan's podcasts, click at the PODCASTS button to the right top of the screen.
---
Tuesday, March 3, 2020 5:52 AM
Dan Williams Addresses Divisiveness
Dan Williams, Candidate for Teller County Commissioner, District 1, released his 8th podcast, this one addressing Divisiveness.
"I am beholden only to our citizens...all of them," Williams commented. The national rhetoric and tone is not only toxic, it is dangerous. I am disappointed that some people have allowed it to make its way here to Teller County."
Continuing, he noted, "Our county's demographic is evolving, and that fact will not change just because someone rants about it on social media, uses their proxies, or worse...fake accounts...to argue that folks with differing perspectives are somehow not welcome here.
"When I announced my candidacy, I promised everyone a noble campaign, and I rest well at night in the fact that I deliver daily on that promise.
"Fact is, that jamming your singular, unrelenting and inflexible perspective down someone's throat in a righteous, demeaning and condescending way...and without a presumption of good intent on other perspectives...or...simply surrounding yourself with 'like minded people' under the promise of a 'listening tour' is not in our Founders' intent. That is an Echo Chamber.
"I don't do 'what-about-ism,' I do multi-perspective representation; I do leadership.
"What you see in my campaign is what you will see as I serve everyone in Teller County as your Commissioner."
To hear all of Dan's podcast, click the link above, and to hear the other podcasts, click at the PODCASTS button to the right.